Putting Your Life in Motion when Moving to Fulham, SW6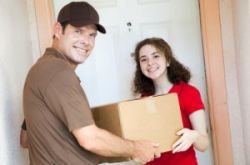 Isaac Newton once said that an object in motion stays in motion. This idea can be applied to a person's life because things are always happening and changing. It can be major aspects of our lives such as marriage or a new job, or it could be something simpler like buying a new TV or trying out a different hair style. One of the prevalent alterations to your life that can be put in motion is moving to a new abode or office. This can alter things greatly, allowing for new opportunities, experiences and more. Getting a relocation going can be difficult because there can be lots of planning involved and even when you tackle your first step you can find yourself not getting far because of the amount of work that needs to be done. To combat this all you need to do is call FulhamRemovals.org.uk now on 020 8746 4378 and we'll get you moving in Fulham or around any other area in SW6.

Even over the phone we can do a lot for you. We can answer any questions you may have, give you tips and advice to make the process go smoother, tell you about the services we can perform in and around Fulham, SW6, what facilities will be at your disposal, and offer a quote that's free of charge and carries no responsibility. We are happy to help in any capacity so if all you take away from us is the information and guidance we provide then we're content that your move will be that much easier. Of course, we love nothing more than to get involved and we can handle every aspect of your relocation to any area in SW6 from start to finish, but if you only need help with one part such as just needing vehicles to transport your thing or you just want someone to shift furniture from your home then we can do just that.


Let Us Handle All Aspects of Your Relocation to Fulham

To supply you with the best quality move possible we only hire the most skilled and experienced staff that operates across SW6 postcode. We want people who have seen it all when it comes to home or office relocations so they know the best ways to go about each task and if something goes wrong they know how to overcome it. You have to put a lot of trust in in us when we help you move because you are entrusting your belongings to complete strangers and so we look for employees who will be friendly and patient so that you know your things are in good hands. We also are on the look out for individuals with additional skills that can be applied to your move and can create superior results. We want them to be amiable so that you have no reservations about asking them for help, requesting a change or wanting them to work just a little longer to get the job done. We can guarantee your belongings will be taken care of and that you move will go well and be completed on time.

One of the first things our team can do for you is to undertake all of your packing. This can be a tedious step and often we just want to get it over with as fast a possible. However, this can lead to your goods being lost or broken, and boxes that are too heavy, which can pose a risk to the contents and the person carrying it. With our team around everything will be done properly and swiftly. They will make an bigotry and sort your goods, which will allow them to keep track of them and ensure that everything is packed optimally. We will first wrap everything in materials such as bubble wrap that will keep them safe and clean throughout the entire process. We will choose the most suitable containers for each item that will support it an keep it safe. Everything will be packed in a way that means it can be easily and safely carried.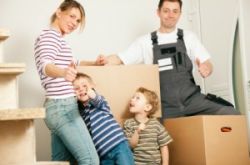 Your furniture and other large objects and appliances can be a difficult task to handle but not when we're around. We will take all the precautions necessary that will prevent any damage coming to your belongings. We will also take great care so no one is injured while doing so. We will have staff available that will be able to dismantle some furniture to make it easier to carry but rest assured knowing that it will be quickly rebuilt to the way it was. We won't just remove these things from your old address but also navigate them into your new abode in Fulham, SW6.

Put Your Trust in Our Removals Company when Relocating in and around SW6 Postcode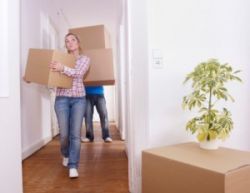 If for whatever reason you do not wish to move some or all of your possessions into your new home or office in the SW6 area, then you should take advantage or our local storage depot. Here we can look after any of your items, big or small, for as long as you want us to. If it's just a few removals boxes or the entire contents of your home we can accommodate you. We will take precautionary measures to ensure that nothing will be damaged and that no unwelcome individuals ever gain access. You can retrieve your objects any day of the week or we can return them to you directly.

It's not just in or around SW6 postcode we can help you move to because if you're even just considering an international move then we can help. If just require some information or help with paperwork, or you want us to apply all of our regular services and get your things overseas then we will do it. We have staff experienced in such relocations and so can make sure that everything is done properly and thoroughly, especially because we can employ people who speak the language of your new homeland. We can everything taken care of and all your goods ready for you before you even step foot in your new home.

So if you want to put your life in motion and move to a new abode with success and ease then get in touch with FulhamRemovals.org.uk today.