13 May 2014
Be Careful When Packing Valuables- Use A Quality Fulham Man And Van Service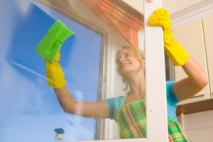 One of our main concerns when moving home is finding a trustworthy mover for your valuables, and this is an area where smaller man and a van services Fulham shine for a number of reasons. If you're planning on choosing a man and van to move your valuables, there are a few tips to keep in mind. Also, you'll want to make that all valuables are packed safely and securely, which can be done by following the steps below.

Packing valuables the right way

First of all, valuables are some of the things you can start to pack and put to one side well in advance of moving day. This means they will be secure and out of the way when you have to do the majority of your Fulham packing, and also avoid any breakages. Generally speaking, it's best to pack anything heavy into the box first, followed by lighter items until you have the lightest at the top. Once the box is fairly full, try securing any other smaller items in the spaces between the larger ones, using scrap paper or bubble wrap in between every layer in order to protect the items from shocks and bumps. Essentially, approach the packing as if you were laying bricks, making a secure structure with as few gaps as possible. If you have delicate glassware or similar, then it can be worth checking with specialist packing retailers and buying the appropriate containers for them. Finally, make sure to label the boxes as 'fragile' 'this way up' and so on, so you know to take care with them when packing and loading.

Why a man and van?

A man and van is preferable when transporting your valuables for a few reasons. Firstly, they offer a more personalised service, so you can explain to them what your requirements are in detail before they arrive to load your items. Secondly, they will only charge you by the hour, so if you want to run all your valuables to your new home in one go, but don't expect to need more than one trip, they will offer the best value for money.

Finding a reliable service

There are usually a large amount of man and van services available is most areas, but it can be difficult to know which offer the best and most reliable service. Before you start checking the internet and local phone directories, try asking around colleagues at work, or friends and family (especially anyone you know who has moved home in the area recently) and see if they can point you in the direction of a good service. You can also check the internet for feedback on any man and a van operators you are considering. Finally, try narrowing down your search to a handful of providers, and then give them a call to explain your requirements and get some estimates. If any quotes seem too good to be true or very low, then make sure they are registered with the British Association of Removers, as sometimes movers Fulham will give you a low estimate initially, then ramp up the charges during your move, which is the last thing you want.

Overall, if you follow these tips you should have all your valuables arriving at your new home without any major problems. Having said that, accidents do happen, so make sure you have all your valuables covered by insurance, and are clear about how they should be treated by your man and van.
More posts