14 May 2014
Don't Be Surprised When Comparing The Different Movers' Rates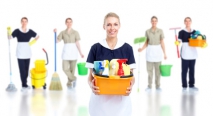 When moving house there will be many inconsistencies that you will have to face down. One of these will revolve around perhaps the most important part of your move; finding the right removals company. The trouble with finding a decent company is that they often have differing price plans, and getting the right company for the right price may seem like an impossible feat, but with a few hints and tricks, you should be able to get your head around the process in a way that suits both your wallet and your move.

First off, you should only use companies that are based in your vicinity. Using a company that is near by will mean that your communications are a lot easier when it comes to them visiting your place to do a pricing for the job, as well as on the day of the move, when it is important to make sure that you get started early in the morning to make the most of the day. If your removals company are based ages away, then you are likely to find that they are much more likely to be late on the day, which will thrown the whole plan for the move off it's course. Get together a few companies in a list that are from the area, and make sure that they can do the job that you need them to do by ringing up and seeing if they are in a position to do the work. Some companies will be too big and some too small to get your move sorted, but most will be able to accommodate your needs. You should also check that your dates correspond, as this can be a real sticking point. Most of the time, you will have a set date that works, due to tenancies or leases ending and beginning, and not a lot of room to move either side, so get your dates locked in by booking as early as possible. Booking early will also open you up to potential discounts, as removers will be wanting to get their days booked up as far in advance as possible. It will also mean that you are more likely to be able to choose your removals team on the basis of their ability, and not on whether they can work to your schedule or not!

When you have a few companies who can manage your move, then you can have a look online to see how other customers have fared with them. Getting a look at a few independent reviews sites will give you a wealth of information about the experiences that others have had with various companies, and will help you decide which is best for your needs. These reviews are also a great way to understand whether you should be paying as much as each company may demand, as a company who asks for a lot for what appears to be a slacker service than others will need to be struck off of your list pretty much immediately! Finding a company who are amazing as well as cheap is rare, but at least you will know whether you are paying for a good service before you experience it this way! You can also try and haggle the price down using the knowledge you now have on their previous work. Hopefully our tips and tricks will help you make your move as easy and stress free as possible!
More posts