14 May 2014
Help your Children Cope with your SW6 House removal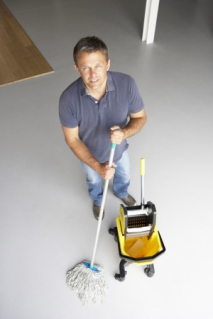 Moving home is stressful enough as an adult, but if you're moving with your family then such a big change has a very different effect on children. While we as adults will tend to worry about getting the packing done and removal companies, children are more likely to be affected by a sense of loss and aversion to such a major change. There are a few things you can do to prevent your move to SW6 from adversely affecting your children, and by knowing the warning signs.

Inform your children as early as possible

The sooner you can discuss your move with your children, the better. The sooner they are introduced to the idea of moving home, the more time they have to come to terms with, and accept, the idea. How much detail you need to go in will vary by age, but try to be as informative as you can. If possible, take your children to visit your new SW6 home before the move too.

Warning signs

Children will display a number of behaviour patterns if they are stressed or not coping with the prospect of moving home well. These will vary by age, but if you notice a change in sleep patterns, or uncharacteristic behaviour such as aggression or shyness, then there are a few things you can do to reassure them. Firstly, try to keep their sleep as regular as possible, and make sure they are being fed nourishing and healthy meals. Secondly, listen to them. Children often have a hard time expressing difficult feelings, so spend as much time with them as you can if they are seeming stressed, and answer any questions they have about the move.

Getting your children involved

One of the best ways to help your children cope is to involve them in the moving process. While you will be dealing with the main aspects of the SW6 move, find simple areas that your children can get involved in. Again, things they can help with will vary by age, but if you are able to take them to your SW6 property for example, show them their new room, or let them choose one. You could also get them involved with thinking about where things can go around the house, or decoration options. Packing their room can also be made fun and exciting. The more involved your children are, the more it will become an adventure, and not something to be feared.

Settling in

Generally speaking, you should try and get your children's room sorted out first. They will feel a lot better if they have a secure area of their own and settle in to the house faster. It can also be worth bearing in mind that because moving to SW6 will be such a big adjustment for your children, they will need some time to adjust. This might mean a few days off school for example, and it's better not to rush them – you will avoid potential problems further down the line by letting them settle into their new environment in their own time.

Overall then, by involving your children as much as possible, letting them know your moving plans early, and paying attention to their behaviour and needs, you should be able to ensure that they have a fairly stress free and exciting moving experience. Should any problems arise, you will hopefully be able to catch them early on and ease your child into the idea of relocating to SW6.
More posts