14 May 2014
How Hiring a Removal Company Using Feedback Can Benefit Your Move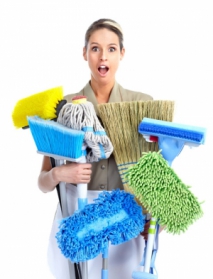 When you are moving house, one of the best things that you can do to make your time a lot easier is to get hold of a decent removals company. A professional removals company can be a god send for your move, as they will be able to bring a great deal of experience to the process, let alone a whole load more muscle! With this experience comes a quickening of decisions, and a great deal of advice that can alleviate the pressure that you may be feeling from the move, and give you a bit of a chance to relax and make better decisions on other parts of the move, as well as giving you time to spend with family, friends, and even at work, which will mean that the removals company almost pays for itself! Its all well and good talking about the help that the right removals company can give you, but how are you meant to find out whether a company is right for you without trying them out? Well, the internet has all the answers that you could want, and will show you how well each company has performed in the past with the help of independent reviews sites and feedback from previous customers. You will need to know whether the company you hire are going to give you friendly advice, or do the bare minimum, so get a look online to be sure that you are making the right decisions.

Start by narrowing your search down to those companies in your locality. It is important to use a nearby company, as otherwise things will be impeded by the distance between you, especially on the day of the move, when you will want the movers to arrive early to get things underway. When you have a handful of companies in the area, you can run each one through a reviews site, where you will hopefully find that most of them have been rated by previous customers. In the event that a company has a few reviews, there will be a rating out of ten or a hundred, based on the accumulated scores that previous customers have given. This score is a great way to initially recognize how a company stands against it's competition, but you should not make your decisions based on that alone, as the individual reviews themselves will paint a much more specific picture of each company. These testimonials are where customers will comment on the attitude of the company, and how well they performed in specific areas, like how on time they were, or how hard working or helpful. This is where you can work out which company suits your move best, as you will want specific things from your move that some companies will deliver and others will not.

Be aware that some reviews will be slightly biased, and that a single bad reviews in amongst a great many fantastic ones does not make the company a bad one, as anomalies like this do happen, and the reasons for a bad review can often be unclear, the same goes for the other way round. You should be able to get a clear enough picture of how well the company will suit your needs from these sites, and going forward will know whether you think their quotes suit your needs and the abilities of other companies around you.
More posts