14 May 2014
How to Cope with Last Minute Removals - Hire a SW10 Moving Company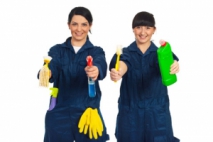 Sometimes circumstances might prevent us from planning a move as much as we'd like, and if this happens to you in when moving out of or into the SW10 area then don't panic! Although you may not have the luxury of time, if you get organised you can still get a removal company booked in time.

Your best bet for a last minute removal is going to be smaller and more flexible companies or man in van services. These types of operators are usually happy to take jobs last minute, although you should try and get them booked as soon as you know you have to relocate. One of the disadvantages of doing things last minute is that you won't really have much time to choose, but you can still do some quick research online to make sure whoever you plan on booking are reliable and trustworthy. Try checking trusted removal forums for customer feedback, and if you have time check any potential service provider with the British Association of Removers.

The main thing to remember is not to panic, as even if you find that some moving companies are booked up, there are no shortage of companies operating in the SW10 area, as well as London as a whole, so you will find one that can take your job if you persevere. There are a few things to bear in mind when booking a company:

- Make sure you relay any special instructions regarding fragile goods and other packing requirements you might have before the vehicle arrives.

- If you have time, try and call around at least 3 SW10 removal companies to compare quotes

- Try and get packing services included if you can, this can be a real life saver for a last minute move.

Although rare, if you don't have time to fully check up on a company to make sure they are trustworthy, there is a chance they may try to rip you off. While these kinds of shady companies are in the minority, keep your eyes open for anything that sounds suspicious when calling for quotes. One scam, for example, is to give you a very low quote in order to secure your business. Charges will then pile up as your move progresses, leaving you with a huge bill at the end which you have no choice but to pay. Again, these are not common occurrences, and most companies will give you fairly accurate estimates, but if you're not confident in booking a company for any reason, then find another. Even at the last minute, it will be worth the peace of mind using a company you trust.

Finally, another good way to find a company last minute is to simply ask around. Try your local cafes or pubs in the SW10 area, as these places often know who the best local removal companies SW10 are, and may even be able to refer you directly to them. If you can find a company that offers packing services too then all the better. Getting packing organised can be fairly straight forward given the time, but in emergency situations it could save you a lot of stress by paying a little extra to have professionals pack and load everything for you. When all is said and done, calmness will allow you to deal with the situation in an organised way, and although time may not be on your side you should be able to get everything sorted in a day or two at most, if necessary.
More posts