14 May 2014
Make a Checklist for Successful SW10 Furniture Removals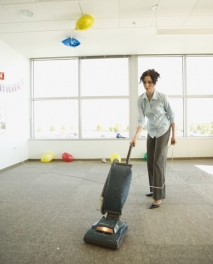 We all know that moving house can be extremely stressful, but why is it such a panic inducing process? Sure, there magnitude of the job and the costs can be overwhelming, but there are ways to combat such issues, like planning well and hiring a decent removals company SW10. The main problem that most seem to have revolves around not knowing the exact state of affairs in the move process, and part of this comes with not having a decent checklist on the go. You will likely find that your moves becomes a whole load easier should you just relax a little and have a checklist to use, rather than trying to remember everything. By attempting to keep a track on everything in your head, you will most likely find yourself doubting that you have gotten everything right each time you try to remember things. Confusion will also arise if you have others helping with the move, as they will perhaps let you know that they have done something, and because of the context of the situation you may not remember. Having a checklist is the only way to ensure that your move is as stress free as possible, so we'll run you through how to make your checklist effective and efficient.

Start early. This is the key to making your move easier in so many ways, as the main source of problems with the removals process tends to be that we do not have enough time to get things done cheaply and efficiently. There is a lot to be said for starting a good month or so in advance; it will mean that you can get your SW10 removals company booked for the dates that work best for you, and will mean that you have enough time to plan the move to prevent and rushing about at the last minute later down the line. Making a checklist of what needs to be done is the start of a successful move, and should be the first thing you do, as it will likely dictate the order in which you go about things. Start by literally writing out everything that you can think of that you need to get done, and then run that list past a family member or friend, who can add to it to make sure that you have a fully comprehensive rundown of everything that needs to be done before, on and after the move day. When you have booked in your Fulham removals company, see whether they will look over it as well, so that you can be confident that there is nothing missing from your move plan. Once you know all that needs to be sorted over the coming weeks, you should try to make up a time table for each day, and the hope will be that you will find that you only have to do a little work on the move each day in order to get the lot done, because you have planned so far in advance. When you are planning out your time table, be sure to include who is doing each task, and where it will take that person, so that you can maximize your efficiency by combining trips and reducing the amount of work that each person has to do on their own by spreading the load.

Making a checklist for your move will mean the end of worrying that you may have missed something, as you will have a solid reference point. Just make sure to update it carefully!
More posts