14 May 2014
Man With A Van Service VS Portable Storage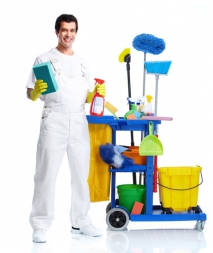 There are quite a few ways to go about doing a move, and they will often be as stressful and difficult as each other, if you do not give yourself enough time to plan which is best for you. If you need to get items out of your house, but are not moving straight in to another place, then you may well find that you have a few options as to how your store your belongings for the time being. Whether you are just storing things while you do a place up, or have some time between tenancies, there will be a specific storage solution for your needs. We'll have a look through those different ways and discuss the differences between using a man and van to get your stuff to a lock up, and having portable storage delivered to your house to store things there. Hopefully this look at both storage methods will give you a clearer idea as to how to go about making sure that your belongings are safe and protected, whatever your situation is.

So, self storage. The main flaw with this method is that you will need to get everything there in the first place, and that can be a lot of work, no matter the size of the job nor the distance between the storage unit and your house. getting everything in to a van and over to the unit is a pain, but the use of a good man and van will make it a lot easier, as they will have the knowhow on packing the van up safely, so that your items will be safe during transit. This is especially important if you are moving expensive or particularly delicate items. Storage units tend to be safe for your items, as they are manned by staff at all times, and are protected from damp and pests, so no worries of your belongings getting damaged.

With portable storage, a large shipping container type unit will be delivered to your property, and dropped on your land. The unit is then free for you to do what you want with it. The main benefit with this type of storage is that you have your storage extremely close to your furniture, which means that getting things to the unit is extremely easy, and you will not need a van. You will however have to have a fair amount of space on which to place the unit, as they are quite large, and are also extremely ugly, which is where the main problems lie. If you go for portable storage, it will not be in the event that you are moving house, more in that which you need to get everything out of a property in order to do building work or to redecorate the place.

The differences between these methods of storage are pretty distinct, and their uses are pretty obvious, as portable storage is for those who need things out of their place temporarily, and self storage is for those who need it all out permanently. However, if you are thinking of redecorating and you do not have the space on your land for a container, then self storage can be useful, so think carefully about the costs involved in both methods before you make any decisions. We hope that this is useful in helping you with your storage woes, and makes your move or renovation a lot easier!
More posts