14 May 2014
SW6 Office Removals – How To Find The Cheapest Option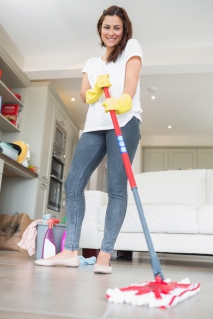 Getting your office removals SW6 underway can be extremely stressful, and with the mounting costs involved with an office relocation, you will likely find that the expenses can get a bit out of hand! The main motive behind moving office should be to increase the profits of the company, either to fit more people in to a work space to increase productivity and project scale, or to downsize in order to save money and tighten up operations. Therefore, you need to keen the costs of moving down, in order that the move is totally worthwhile, and not a drain on much needed resources and cash! We'll have a look at how you can keep your options on the cheap side, but also show you where to avoid cutting corners, as choosing badly can mean that your move is thrown into jeopardy, and the money you save will end up being spent on repairing all the mistakes that are made!

Firstly, give some thought to how large your move is. If you are moving a smaller room with a couple of desks in, then you will be looking at man and van hire. If you are looking at shifting a few floors of office, then a specialist office removals company SW6 will be what you need to make everything go smoothly. If you are somewhere in between, then you will need to ring around a few companies in order to get an idea as to what will suit your budget. there are larger man and van services available, who have a bigger van and a couple of men on hand, and there will be SW6 removals companies who can do a reduced service to match your needs, so it is worth doing your research to find the perfect way to get your move sorted.

Look up all of the companies online to see if there are any reviews written by previous customers, as this will give you a great idea as to whether you are dealing with a reputable company who will go that extra mile for you, or just do the bare minimum needed to get themselves paid. The best companies will be able to help you with more than just lifting heavy objects, as their experience in the industry will be invaluable in terms of advice and help with things like packaging and planning. Once you have a set of companies that you are certain will give you a great service, then you can ring around and find out how they suit your budget. It is always worth spending that little bit extra to get a fantastic company involved, as using a less good one may well result in money wasted on lateness, or damages from carelessness. In this case you will start to see, as we mentioned above, how saving money can result in spending much more money on sorting out the problems caused by a lesser service!

Hopefully you will be able to find a company that suits both your needs and your budget, and that will give you the best value service that you can get. if not, and you have to settle for a company who have a less good track record, but a lower price, then let them know what you have read, and ask that they assure you that there will be no problems this time round. If they know that you are watching them closely, you should find that the service becomes a lot better!
More posts