14 May 2014
What Role Do Storage Facilities Play in Your Move?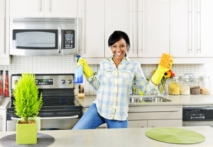 Sometimes, we might overlook the use of storage when planning a move, but making use of one can be extremely beneficial in some relocations. Whether storage is something you can make use of will depend on a few factors, which are outlined below.

How big is your move?

If you have a large amount of items and are moving to a smaller property but don't want to sell off certain things before your move, then storage will be an option. You can often store items long term at secure facilities, and then sell/move them into your new home when you have more space after the unpacking. If on the other hand, you are moving from a small or moderately sized property to one a of a similar size, you may not need storage at all. Alternatively, you might find that selling any old goods will be more beneficial, as you can put this money towards the cost of moving, and won't have to pay for storage.

Long distance moves

If you are moving a long distance from your current home, and expect the move to take more than a few days, then storage will be a good option. There are now a number of companies that offer portable container storage and shipping services, meaning you can get a container of a specified size delivered to your home. Once loaded, the company can place them into storage until you are ready to unpack, or deliver them directly to your new property. This might be a preferable and cheaper option to using a removal company in some cases, and gives you the added benefit of only having to transport essentials to your new home yourself.

Small or inner city moves

Generally, unless your move is large as stated above, you probably won't need to make use of storage for an inner city move. It's quite likely that you will be able to get relocated in a day or so, and will gain no real benefit from storage. However, it can still be helpful in some situations. If you are unable to move into your new home straight away for example, or are leaving the country for a period of time after you leave your old home, then storage will be essential for keeping all of your things for when you are able to move in fully. In this kind of situation, it will often prove more cost effective and straight forward than trying to sell everything off only to have to buy it all new again when you return/move in.

Choosing a storage company

There are a wide selection of national and local storage companies operating in the UK, so finding one should be no problem. You should note however, that you often require quite a lot of identification to book a storage space, so make sure you are clear on what's needed before visiting them or booking online. Secondly, try to shop around and take advantage of any special offers that might be running. When you have a number of estimates, choose the one that seems the best suited and most cost effective for your move. Remember to do this well in advance, at least a month or so, of your relocation, especially if you plan to use portable container storage, as this will give you ample time to get everything packed and ready to go.
More posts