Furniture Removals in Fulham, SW6 Done with Utmost Care
A home is made up of the memories, feelings, likes, opinions and more of its owners. Likewise, an office is built upon the foundations of the hard work, discipline, dedication, knowledge and skill of its employees. These are the conceptual aspects but when it comes down to it a house and an office are buildings and their physical make up it is comprised of different aspects. Furniture is important in both structures an when you are moving home it can be one of the most difficult things to care of. If you are relocating to Fulham or anywhere across SW6 you shouldn't even begin to fear this problem because one call to FulhamRemovals.org.uk on 020 8746 4378 will see you relocating with ease.

Expet Furniture Removals in and around SW6 will Help You Relocate with Ease

We can do a lot for you just over the phone. Our operators will be standing by and are eager to hear about your move. Whether you are just considering it or are already in the process of moving across SW6 postcode area, we are certain we can do something for you. Especially useful in the prospective stages is the information we can provide. We can tell you how to go about things, what steps you will need to take and what sort of planning is necessary. If you are just getting under way then you will appreciate the tips and advice we can offer from years of experience that can make everything much easier. We can tell you about all of the services we provide and offer a free quote without any commitment that will give you an idea of our fantastic rates.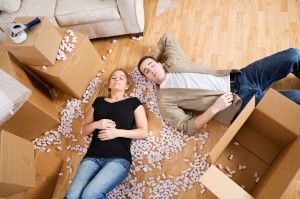 Furniture can be more difficult to move than you think. Off the top of your head you may think about how it can be heavy and how moving it through narrow spaces and flights of stairs can be problematic. There is a lot more to consider when doing this but it guarantees that everything will done properly and will ensure the safety of the object and the people carrying it. Before our team even lifts anything they will assess the object to determine what will be needed, such as the amount of people and any equipment such as wires, rope or flatbeds. If we are able we will remove any attachments to make things easier and is possible we will deconstruct the whole thing and move it in pieces but promise to rebuild it later good as new. We will have the route planned before it's moved, so that any obstacles are eliminated or known so they can be overcome. They will search for the proper grips and lift with the correct techniques so that no one is injured and nothing is broken.

Hire Our Furniture Removals Serivices for your Move to Fulham and Forget All Your Worries

We will take all of these steps to get them out of the boiling and before we load them onto transport we can put them in wrapping and when on our vehicles they will be secured down to your new address in Fulham, SW6 so they are not bashed about during transit. Upon arrival at your new address we will take the same precautions to insert them into your abode and rebuild, attach, unwrap and so on, leaving them ready to be a valuable fixture in your new life.

FulhamRemovals.org.uk can do a lot more for you for your move such as helping packing with smaller items, providing vehicles, storage, as well as helping with international moves and more. We will handle each and every aspect of your move from start to finish so if you want to know more, we are eagerly waiting your call.