The Ideal Home Move in Fulham, SW6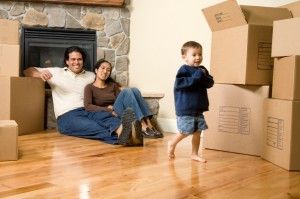 It can be easy to forget about our home. We may spend a lot of our time there but it is something that exists rather than something we enjoy and appreciate. We are unlikely to stand in front or inside our home and be amazed and pleased with it. It is something we invest in and make our own. It is what shelters and nurtures us each day. It is our castle and the place we place our lives and belongings. When all this is consider it's important that each of these aspect matches sour current abode and if it doesn't it can be time to move. You may be put off by the hard work involved but one phone call on 020 8746 4378 to FulhamRemovals.org.uk can ensure that your relocation is simple, swift and most important of all successful.

Enjoy Your Swift and Successful Home Relocation to or from Fulham when Hire Us

When you get in touch with us we will be able to immediately help you. You may just think a removal firm will pack your things and move them from A to B but we do so much more. Over the phone we can provide information on what has to be done and what you will have to do. If you are unsure about anything related to your move across SW6, let us know and we will answer any question. If you want to make things easier we can tell you useful advice and tips that can make the whole thing simpler and cut down on the work load. We will happily tell you about the amenities we offer and if you want to know more about the price we can give you a free quote, that you have no commitment attached. We can also notify you on making arrangements for parking space that may be required.

When our skilled team gets uninvolved with your home removals to Fulham or anywhere across SW6 postcode, the first thing they will tackle is packing. What is normally an annoying and prolonged task, with our help it will be over in no time and be handled in a way that will guarantee your possessions are safe. We will make an inventory of your goods to help keep track of them and ensure that nothing is lost or left behind. We will utilise the best wrapping available, such as bubble wrap and polystyrene, to coat your things so they are not broken, scratched or even dirtied. We will place everything in appropriate boxes that will also keep them safe as we as easy to carry.

We Guarantee Your Smooth House Removal in SW6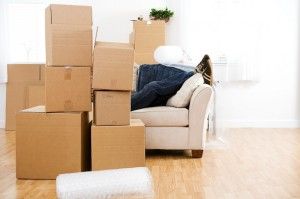 Your larger good such as furniture can be extremely difficult to handle. Getting them out of one house into another can be a nightmare but our home removals team will be able to take care of it. We will take several precautions so that they won't be damaged and be careful when loading them onto the vehicles we can provide for you. They will be taken straight to your new residence or even to our storage facilities in Fulham, SW6. At these depots we will safeguard any of your things for as long as you need. When your items at your new home we will take the same precautions and care to place them where they are needed and then unpack and unwrap them. All this can take just a few days depending on the size of your homes.

This is just a brief overview of what FulhamRemovals.org.uk can do for you and doesn't even cover our Man and Van Service, International moves and more. We want nothing more to help you find that home you will truly appreciate so get in touch today and we'll present you with the ideal move.