Helping You With the Biggest Move in Your Life when Relocating from Fulham, SW6 to Your New Home Abroad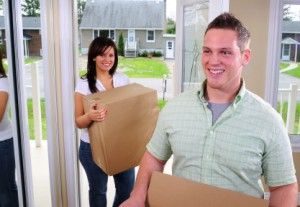 International removals can be a large challenge we face. Before we start we have to plan and organise, fill out paperwork and make sure everything is in order. Then we have to move onto packing every possession we own in our old abode in Fulham, SW6 and them transporting them all to our new abode where we then have to do the process in reverse. This can be off putting and ruin the excitement of a move. If you are undergoing an international removal to a foreign country then all this work becomes much more intense and myriad. It should spell out a whole new life for yourself and be full of opportunity but if you focus on only the work involved then it quickly becomes overwhelming and arduous. If you want a international removal in which you can enjoy yourself and marvel at how smoothly everything goes then all you have to do is get in touch with FulhamRemovals.org.uk now on 020 8746 4378.

Choosing the Right Movers in SW6 for your International Move is Simple with Us!

We have a great deal experience in handling international removals so wherever you're moving we are sure to be able to help. When you get in touch we will want to get to know more about your move. Depending on where you move there will be different circumstances and so the more we know the better we can assist you. A foreign move can be a large step so we want to you to be prepared with all the vital information you need. Anything you want to know, we can give you an answer and if there's anything you are unsure of we can fill you in. If you're just looking for some simple ways to make things easier we can give you some tips and advice. You don't have to commit to any of our services to get this information over the phone so there's no reason not to call. If you want us to get more involved then we can tell you about the services we provide in Fulham and across SW6 and give you a quote at no charge and commitment.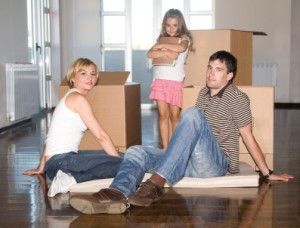 The best guidance we can offer you will be not to be too hasty when buying a new house when planning your international removal. You may have your heart set on it at first glance but a more thorough examination can show that it is lacking, so it's important you are certain before you finalise a purchase. Visit the residence several times to confirm it has all the features you need such as the number of rooms, a garage, an attic, basement, accessibility features and so on. Travel the local neighbourhood to get a feel for you potential surroundings and meet the people who live there because they will give you an impartial opinion. Make sure you are aware of where important facilities are located such as public transport stations, school, police departments and so on.

International Removals Have Never Been Easier! Hire Our Fulham-based Removals Firm Today!

Paperwork can be one of the most annoying aspects of an international relocation and there can be a lot of it. We can handle it all for you with experience and skill and aid you with other things such as registering with your new authorities. We can help in the actual move by properly packing and transporting all your goods to the homeland you are going to relocate and have those all set up for you when you arrive. All the services we provide for a normal domestic move apply here so please inquire about them.

FulhamRemovals.org.uk can guide you through the whole thing so with our support you could soon be living in your dream home in a new land.