Man and Van in Fulham, SW6: The Recipe for a Simple Life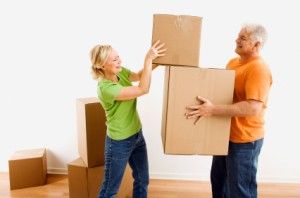 Life as much as we want it to be, will never be simple. Even at our happiest we will encounter the odd problem that can be annoying. Keeping things simple allows for everything to go smoothly giving us more time to concentrate on the things that make us happy. This is very much the case when it comes to moving to a new a home in and around SW6 because there is a lot of work involved but when it is keep streamlined and progress swiftly it can make for a uncomplicated process. There's no reason why you wouldn't want this so for a guaranteed easy relocation just get in touch with FulhamRemovals.org.uk now.

We can make things easier for you when you call just by answering any questions you may have. The more you know, the better it is to tackle all of the work involved. We can also offer advice, guidance and tips that will eliminate some of the problems and give you an idea of the best way to go about things. If you want to keep things so absolutely simple and easy for yourself then you should elect to recruit us. We can tell you about all of our services in and around SW6 postcod over the phone and even give you an idea of our prices with a no obligation quote that won't cost you a penny.

Our Man and Van team in Fulham is all You Need for a Proper and Swift Move

So how do we keep things simple for such a complicated process? Well it comes down to two things; a man and his moving vehicle. We will provide you with a trained professional man, who will have all the equipment necessary for a successful move in his van that can get all of your belongings to where they are needed in your new home in Fulham, SW6.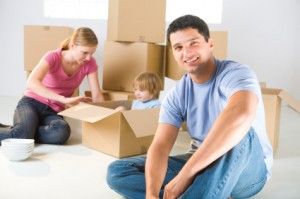 We don't just hire any person to our firm because we want to provide the best experience for you possible and to do that we need the best employees. We look for people who have the experience and skills necessary so that they can handle any problem they are confronted with and carry out each job properly, with precision and maintaining the safety off those involved. No job will be too big or difficult because they're done it before and know the best way to go about it. That's not all, because we want them to take care of you and all of your possessions and so we want people we can trust, who will support you, answer your questions and more. We want them to be flexible and fit their work around your schedule and needs. We want our man and van services in Fulham to be approachable and friendly so you can rely on them.

Opt for Our Approachable and Affordable Man and Van Services across the SW6 Postcode

The work they do will be staggering. They will pack all of your goods for you with the appropriate wrapping and place them into containers that we keep the contents safe and kept he box easy to carry. They will take innumerable precautions when handling larger goods and will shift them, from one home to another without any damage or injury. They will then load up their vans with your goods and take everything to where it's needed and when you want it. Our men will be able to help with local moves within Fulham or around the rest of the SW6 areas but will also be able to go further and assist you with international moves. Storage space is also available and our men will take any of your things to our secure depots and will be able to return them to you whenever you require.

So if you want to keep it simple and have the relocation you've always dreamed of, then remember FulhamRemovals.org.uk' Man and Van Service.