Expert Removals in Fulham and around SW6 to an Ideal Office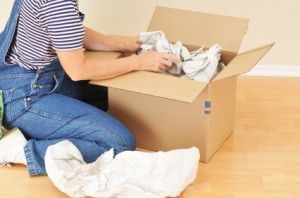 A business at its heart is about the people. The hard working employees of any firm make it what it is and their productivity, their willpower and happiness can determine your success. So it's important to maximise all of these aspects to get the best results. One way in which to do this is to have the best office building possible. If it's modern, has all the facilities necessary, is in a good area in the SW6 postcode, that allows for easy travel and new contacts and much more. However, moving to a new building can be a lot of work and take away time from your real duties. If you want an office move to or from Fulham, SW6 without all the hard work involved then all you have to do is get in touch with FulhamRemovals.org.uk on 020 8746 4378 now.

When you give us the call you will soon realise you are talking to a skilled removal business who will be able to guarantee a swift and successful relocation to Fulham and all across the SW6 area. Right off the bat we can answer any questions may have with knowledgably and thorough answers. If you require some advice or tips on how to make things simpler and to reduce the amount of work or planning you will have to do then just ask and we will provide them for you. We will be able to handle any task and will tell you about the services we can do to cover everything. Over the phone we can offer a no obligation quote for free to give you an idea of what we charge.

Enjoy a Seamless Office Move to or from Fulham by Hiring the Best Office Removals Firm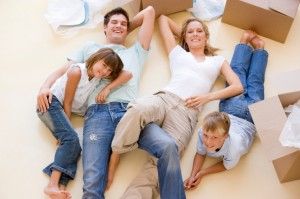 Our team has all the knowledge and skill to do everything you need and when they arrive at your current office they will start to organise and arrange all of your smaller items. This will allow them to find the best way to package and an inventory will be made to keep track of everything. We will bring with us an array of wrapping from bubble wrap to polystyrene to use on your belongings that will maintain their safety and even keep them clean throughout the process. The containers we use will also do this and we will pack them in such a way that nothing will be crushed, the boxes are easy to carry and they will remain stable through transit.

Let Our Office Removals Team that Services all Areas within SW6 Present You with the Ideal Business Move

An office space is mostly made up of furniture such as desks and filing cabinets, and there is also other larger objects such as computers and even fridges that have to be moved. Handling all these big and heavy goods can sound like a nightmare but we will take care of everything for you so there's no need to worry. We will take similar precautions with your other goods with wrapping and then carefully navigate them out of the building, even through doors and up and down stairs. We can load them gently onto our vehicles and take them directly to your new building where we will unload, unpack and move and set them all in your new office, no matter where in Fulham or SW6 postcode area it is situated.

This is not all. If you don't have the room in your new office, you want to cut down on clutter or you can't move in straight away then you should take advantage of our storage depots where we will accumulation any number of your things for as long as you like and when you need we can quickly bring them to you.

So if you want to enlist us for your move, you want more information on these things or other amenities such as our Man and Van service, give a call to FulhamRemovals.org.uk today.