Packing and Boxes: Protecting Your Treasure when Relocating to Fulham, SW6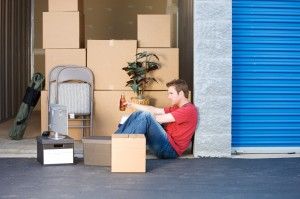 Moving home is something we are all likely to experience first hand in life. When it comes around we confirm that the popular image of a multitude of boxes everywhere as we try and take everything we own and carefully place it into containers so that we can get it all to our new address in Fulham, SW6. Of course, throwing all of our items carelessly into boxes without packing them can lead to disaster because find ourselves with broken and lost belongings, contains that are too heavy or awkward to carry and may fall apart when moving them. So what starts out as a straight forward task soon turns into a complex, long winded nightmare that can take all the fun out of your move. If you want to keep things easy and actually enjoy your relocation to anywhere within the SW6 postcode area, then all you have to do is call 020 8746 4378 to get in touch with FulhamRemovals.org.uk and book the packing service that suits you best.

Our Affordable Packing Solutions and Safe Removals Boxes are All You Need for a Safe Move to Fulham

We are a top removal firm who employ a team of skilled removal experts who can handle each and every job necessary and can guarantee a move that is swift and successful. We can prove all of this just over the phone because we can give you a heap of advice and useful tips that can make everything easier for you and can eliminate the amount of work needed. If you unsure, anxious or curious about any part of the relocation let us know and we will give you the answers you need. We well inform you about all of the services we offer, including providing you with the best packing solutions and removals boxes, what parking spaces have to be booked and with whom, as well as giving you the opportunity to pick up a free quote.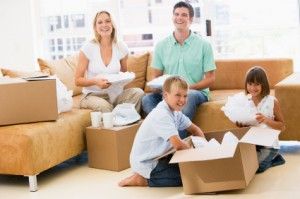 Packing has to be done right because it is the step that ensures everything you own, from the functional to the sentimental, is safe and won't be lost as you move from one home or office to another. To do this you will need to have the best packaging, wrapping and containers available and we can supply them all to you. Bubble Wrap is indispensable because of its flexibility and the fact that such a lightweight and simple material can keep whatever it is wrapped around safe and clean for any hazard that could occur during the move. Before we put any of this on your goods we will make a list of all of them because this allows us to keep track of everything and so prevents things being left behind or lost.

Enlist Us for Your Moves throughout SW6 and Benefit from the Best Packing Services and Boxes

The boxes and containers are equally important because they need to be strong enough to keep their integrity because if they fall apart your things are at risk. That is why we deliver the best packing services by choosing the right box for each item, taking into account the weight and size, as well as other requirements for example putting any liquids into plastic boxes. Everything will be placed within each container properly and carefully so no time will be crushed and they are not overloaded. If this is done properly your items can be damaged and it poses a safety risk to the person carrying it. Our team will carry everything carefully when transporting them from your old home and into your new one in Fulham or anywhere across the areas of SW6.

We handle not only your small items about your large furniture too and can apply all what is said above to them. We will handle every part of the move so we can also provide you with vehicles, provide storage space and much more. If you relocating locally or abroad we've got you covered and our Man and Van service will keep everything simple. If you want your experience moving to a new home or office to be pleasant and simple, then give FulhamRemovals.org.uk a call today.